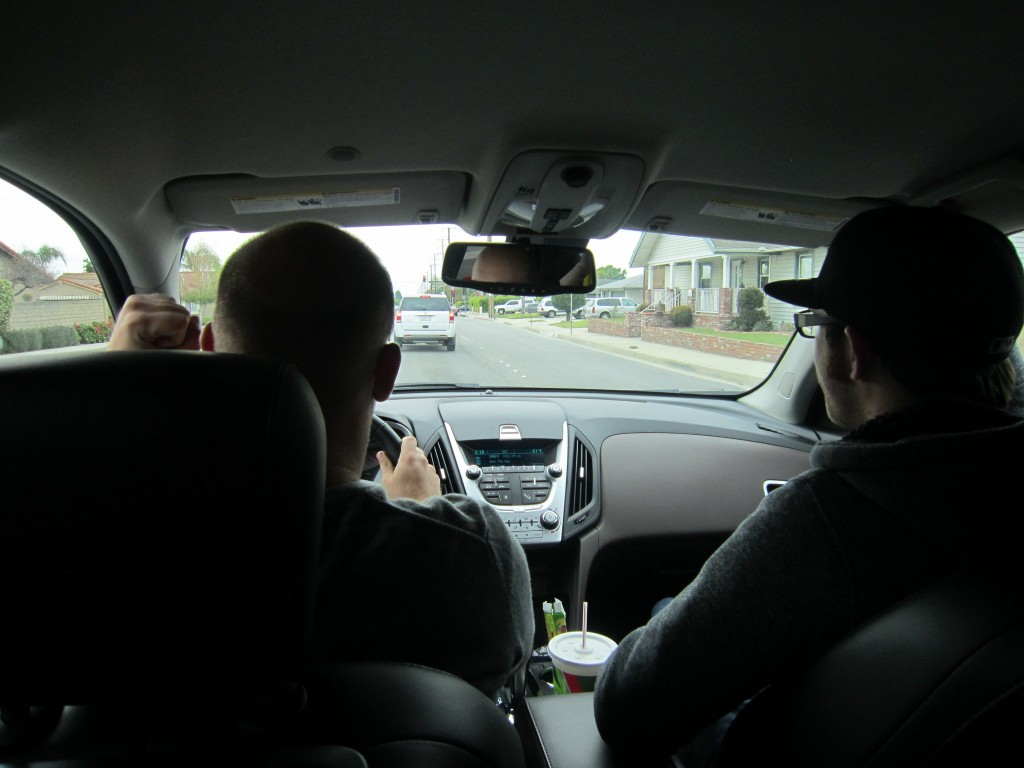 Vehicle:
2011 Chevrolet Equinox 2LT
Mocha Steel Metallic
Brownstone/Jet Black Leather
2.4l 4 Cylinder, 6 Speed Automatic
MSRP $29,150
Exterior Styling: 6.5 / 10
The updated Equinox is a huge step in the right direction when compared to the outgoing model. The car following the front styling of the new Chevrolet design well and the rear c-pillar going back into the rear of the vehicle has a pleasant line that give the car a sporty look. The Mocha paint looked very nice on the vehicle and stands out in a parking lot without being ostentatious.
Interior Quality: 8/10
 I continue to enjoy the newer Gm interiors and feel that the style and even sometimes the quality makes BMW's X3 look ancient. The wraparound dash extends all the way around from the doors and give a very cockpit-like feel for the driver. The two-tone black and brown leather was very pleasant and even had noticeable red stitching. Audio controls were basic and easy to figure out, the HVAC system was simple for most to figure out within minutes. Great seating space for both passengers up front and three adults can be fine in the back for a short drive. The interior is a huge step up from the terrible last generation car and puts the Equinox up there with some of the best in its class.
Driving Experience: 6/10
Overall the SUV felt fairly adequate in its handling and translated very little road noise and bumps in the road to the passengers inside. The 4 cylinder in the Equinox is clearly made for efficiency and was found to be lacking in power in several occasions where we were driving up a steep grade. Around town and on the highway it was enough for most normal drivers.
Affordabilty: 8/10
The car was priced just under $30k and that seemed reasonable when taking into account the options like the two tone black and brown leather, heated front seats, and rear seat DVD entertainment. The fuel economy is what is going to make this car fantastic to own (and make the lack of speed more bearable). We averaged 29mpg and could have gotten higher if we were not going up hill for a part of the drive.