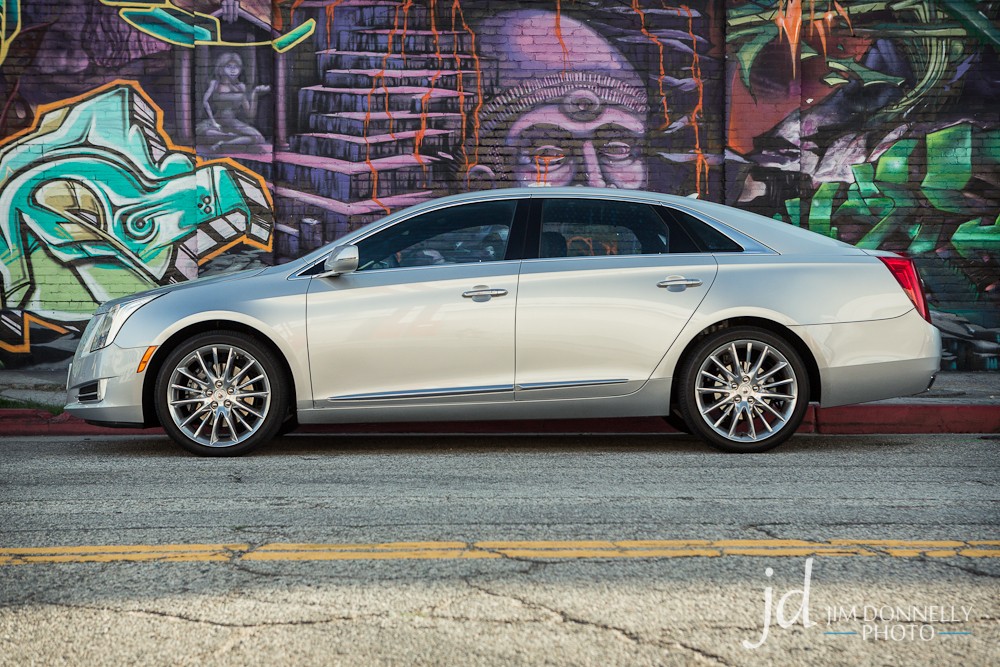 Vehicle:
2013 Cadillac XTS Platinum
Engine: 3.6L direct-injection V6 engine
304 HP /264 lb-ft Torque
Transmission: 6 Speed Automatic
MSRP: $44,075
As Tested: $61,305
Exterior:
The more I look at the new Cadillac XTS, the more I grow to love its bloated but svelte shape and its big gaping grill. The XTS is supposedly only a stop-gap for the full size luxury vehicle until the boys at Cadillac pull out their rear wheel drive flagship  in the next few years (see Caddilac Ciel concept). So in many ways the new Cadillac was put before the design team and they were told to make it as good as they can, but know that it will likely only last one generation and something better will be coming next. It is like a situation many car enthusiasts may have faced where they know they are saving up for a new nice car in a few years but they pay tribute to their current car with a nice Maaco paint job and good coat of wax and then… well then you to fall in love with it again. The XTS may simply be another front-wheel drive, enormous boat on the same platform as the Impala, but what the Cadillac designers put one hell of a coat of paint on it.