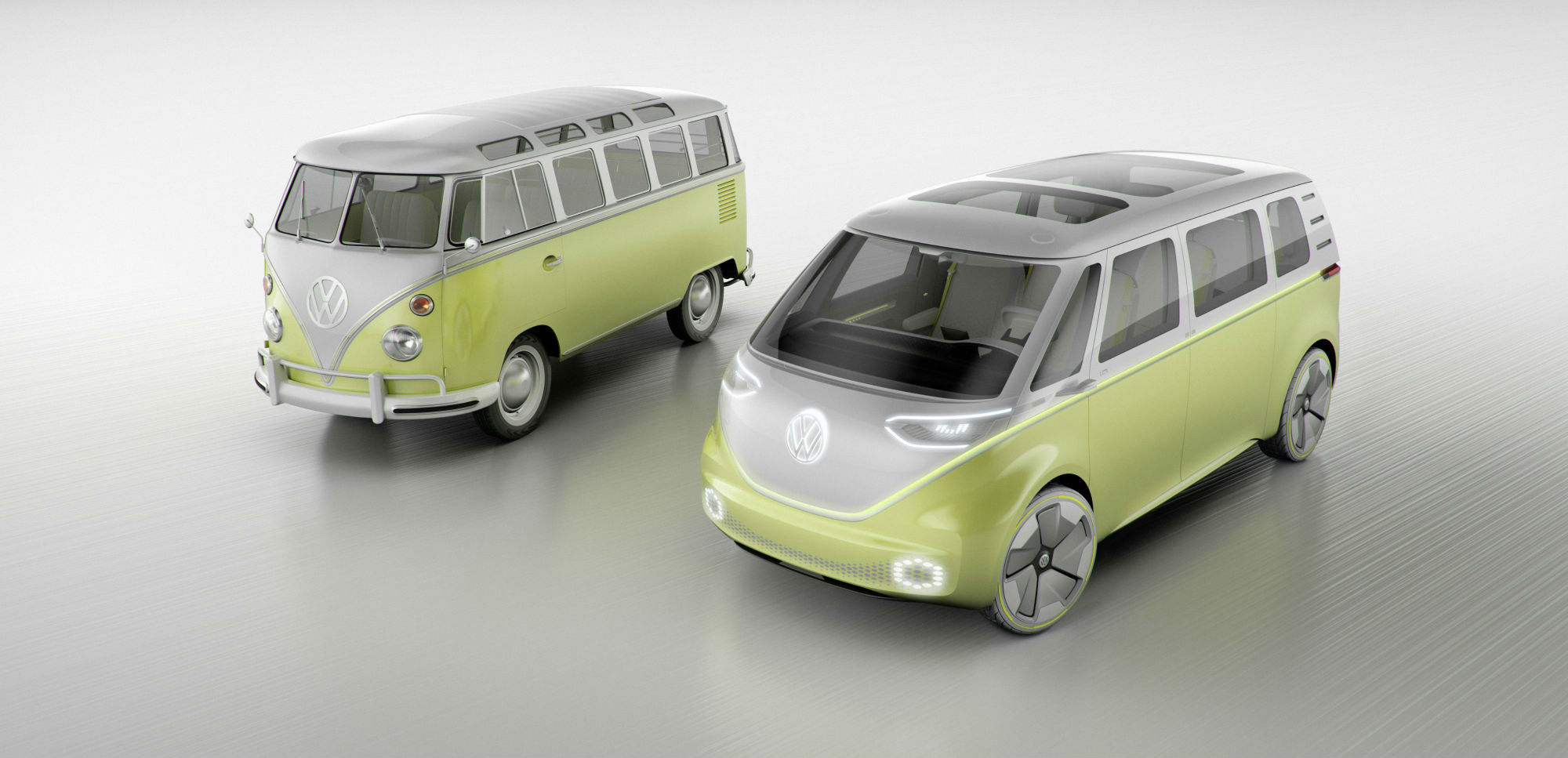 Volkswagen has just unveiled the new I.D. Buzz concept in Detroit that looks familiar to one particular VW icon. This new Microbus concept sits on a new platform that looks to start VW's EV revolution. According to Dr. Herbert Diess, Chairman of the Board of Management,"The Volkswagen brand's big electric offensive begins in the year 2020 with a completely new vehicle architecture. That is when we will be launching an entirely new generation of fully connected, all-electric vehicles to the market." Expanding from the smaller I.D. concept car that debuted in Paris last year, this Buzz concept's name is an electric play on the classic VW "bus" name. In light of the Volkswagen brand's ruined reputation in the US, is it the perfect time to restore the legendary Microbus?
As 2016 comes to a close, it is certainly a year that Volkswagen would love to forget. The brand is still dealing with the backlash from its diesel scandal and nearing a rumored $4B settlement with the US government. As a result of the controversy, Volkswagen recorded its lowest sales year in the United States since 2010, amongst a 16 year high in total industry car sales.
With the VW brand in dire need of a win with the American public, it would seem they are closer to pulling the trigger on a new Microbus. We have been teased for years with various concepts that went nowhere and even petitioned to get the company to produce a modern iteration of the bus. With the end of the diesel strategy and the beginning of a new all-electric strategy, a Microbus would make the perfect "halo vehicle" to stay relevant in the future. Imagine going camping by the beach, firing up an electric stove, and have all your devices powered off an electric powertrain without the need for hookups. With all of the latest technology, it seems that VW may have waited for the exactly right moment to give the VW bus another try. Most media outlets will easily discredit this concept as another tease, but we think the Buzz is worth taking seriously this time.