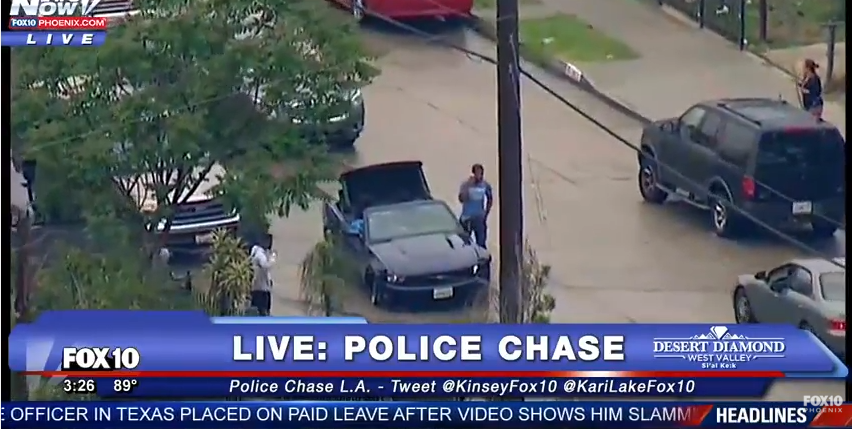 Freeway chases in Los Angeles are unfortunately nothing out of the ordinary. But this particular chase involving a stolen Mustang was one of the most bizarre chases we have ever seen.
The chase began in Cerritos and the suspects led the police across the 710, 101, 110, and into various parts of Hollywood. The drivers seemed to be taking a joyride in the stolen vehicle and even stopped on Hollywood Blvd to do a couple donuts while in pursuit:
At one point on the 101 freeway a TMZ tour bus attempted to block the suspects in traffic only to have them throw an object at the bus and simply go around.
After blowing the right front tire of the Mustang the suspects eventually made it to Figueroa in Los Angeles to park in a neighborhood. They proceeded to hug and shake hands with friends while posing for photos as the community surrounded the area.
They sat on the Mustang hood talking on the phone and being congratulated for almost 7 minutes waiting for the police to approach and eventually make the arrests: