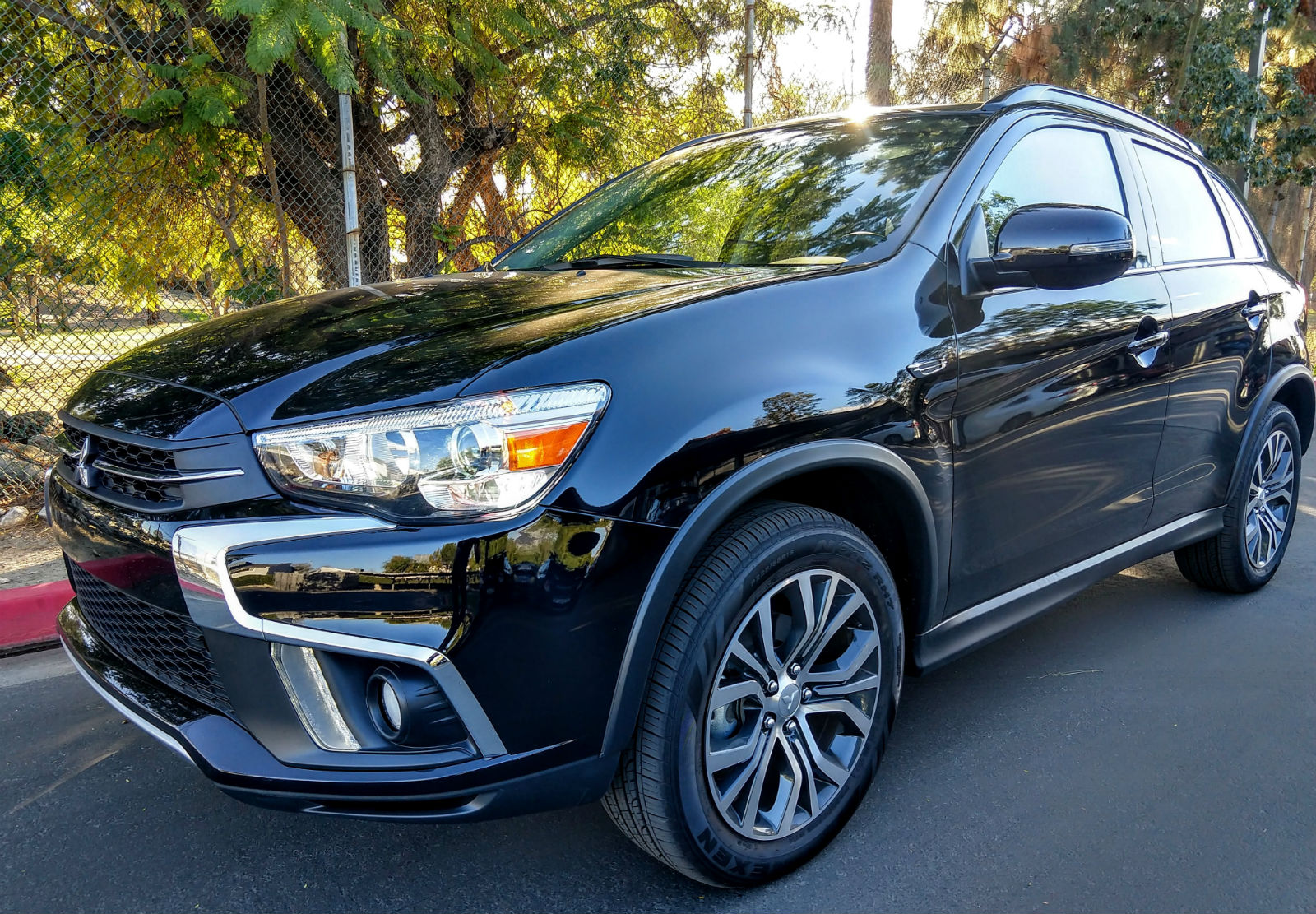 While there are many things about the 2018 Mitsubishi Outlander Sport that are rather underwhelming, there are quite a few quirks that make this SUV rather interesting. In a market that has become increasingly filled with your run-of-the-mill compact crossovers, the Outlander Sport was a fun and affordable alternative to break away from the norm. Here are just a few of the features we found interesting about our time with the SEL all-wheel-drive model.
#1 Limousine Lighting
What features do you look for in a modern crossover vehicle? Fuel economy? Comfort? How about track lighting like you might find inside a party bus? Well, the Mitsubishi Outlander Sport certainly marks that last box. The large panoramic sunroof is fantastic for an SUV around $30k, but the lighting hidden within the tracks for the window is the pièce de résistance. There is also a handy switch just behind the dome light to increase and decrease the brightness to get that perfect glow. At night, the interior lighting does create a nice ambiance and transports you back to prom night in the back of a Lincoln Town Car. You won't find that in a Kia Sportage!
#2 Cruise Control Without Speed Display
While the Outlander Sport has modern amenities like a digital display between the gauges, it is missing one piece of important information — the speed of the cruise setting. Perhaps the team at Mitsubishi figured you could simply look at your speedometer and figure out what speed you had set the cruise to like we've done since the 80s. But in the last decade, it has become fairly standard to give you some indication that cruise control has in fact been set and even show what speed you have set the system to maintain.
#3 A "Punchin" Rockford Fosgate Stereo
The Rockford Fosgate brand has a special place in the heart of this Millennial. I was "that friend who can install stereos" and wired up many a subwoofer in the back of a Honda Civic during the early-2000s. I can finally hang up my wire crimpers in 2018 as Mitsubishi has packed a Rockford Fosgate system with 710 watts, nine speakers, and a 10-inch dual-voice coil subwoofer into the Outlander Sport.  The multimedia interface itself is nothing to write home about, but you better believe that the sub has a "Punch Control" setting to ensure the neighbors down the street can hear "X gon' give it to ya…" when the spirit leads.
#4 Hit the 4WD Button!
While many compact crossovers and SUVs in this segment are equipped with full-time AWD, the Outlander Sport goes beyond that function to feature a 4WD button that activates all-wheel drive with a center locking differential. The driving habits in this mode transform this mall-crawler into a true traction hero. This makes the Outlander Sport perfect for those who may face deep snow or even more rugged terrain.
#5 Packed Full of Technology
We may have poked fun at some of the features unique to the Outlander Sport, but there is also a ton of tech packed in that you won't find at this $30k price range. in addition to the bitchin' Fosgate sound and panoramic sunroof, the $2,000 Touring Package also adds a Forward Collision Mitigation System, auto high-beam headlights, and Lane Departure Warning. These safety systems were a bit more sensitive and less refined that technology from Kia or Toyota, but still great for a budget model. Our SEL trim even had standard rain-sensing wipers and Android Auto to display on the 7″ touchscreen. Overall, the Outlander Sport offers a car that is packed with character and enough updated features to rival crossovers that can be over $10k more expensive.