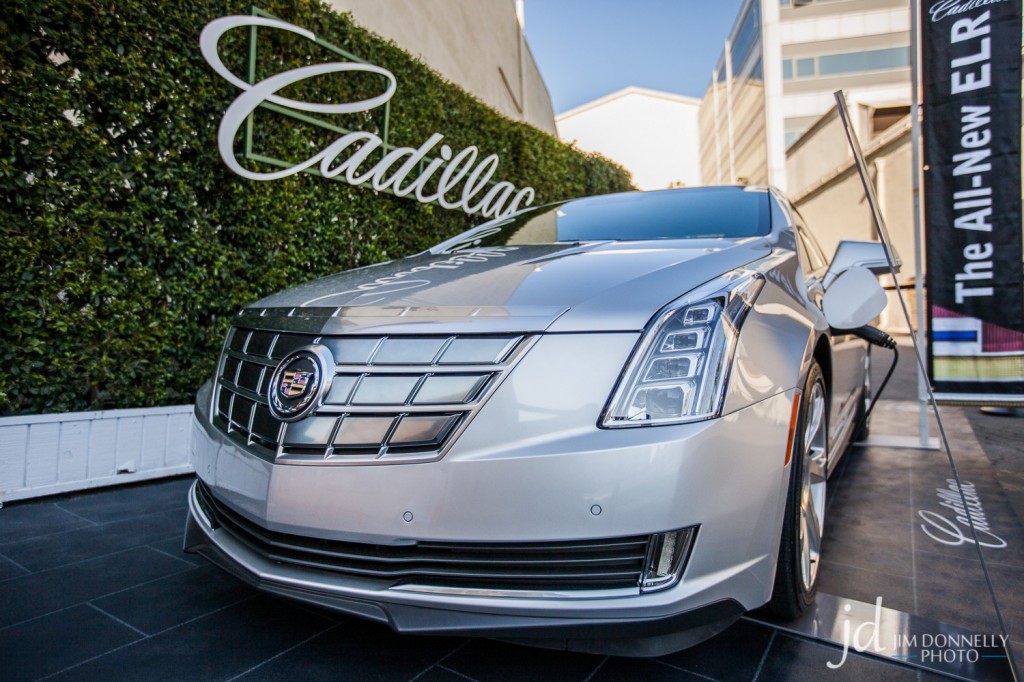 The new Cadillac ELR is not so much a car as it is a rolling, elegant, trophy case to house the General's most prized possession in recent years; the Chevrolet Volt. Unlike its Volt counterpart the ELR does not have to sell the buyer on the affordability and efficiency of the electric range extender platform. At an estimated $60k+, the Cadillac buyer will look at the car for the advanced technology and gorgeous design ahead of any notion that money is to be saved.
The ELR is simply stunning in person and fans of the CTS Coupe and the front design language of the XTS will love the muscular lines and use of LED lighting. The front grill of the ELR can stretch the brand's modern design trend further in the direction of aerodynamic efficiency without the worry of passing as much air through to the engine bay.
The interior of the range extending Cadi takes the cockpit feel of the Volt and throws in materials that would be at home in the finest of smoking rooms. Much of the same digital display and technical readouts for the powertrain are taken from the Volt but the Cadillac adds the newer CUE entertainment center that is present in the rest of the Cadillac range. When we first drove the Chevy Volt we became very skilled at what we like to call "ultra-regen" where we would shift the car into its "low gear" setting on any sort of decline to stop the car and use the regenerative system to gain back some of the power lost during acceleration. In the ELR the engineers have decided that enough people used a similar technique in the Chevrolet that they have added regenerative paddles behind the steering wheel that the driver can pull to use the system more efficiently.
The ELR is set to hit dealers in early 2014 and we hope to have the chance to get behind the wheel and see what additional refinements have been made from the other member on the E-flex platform. Cadillac representatives are quick to try and separate any conversation on the ELR plug in from that of the Chevrolet and the car hopes to stand on its own accord as the luxury standard for new technology in both its powertrain and all the fun bits inside the car when it begins buzzing around the streets.