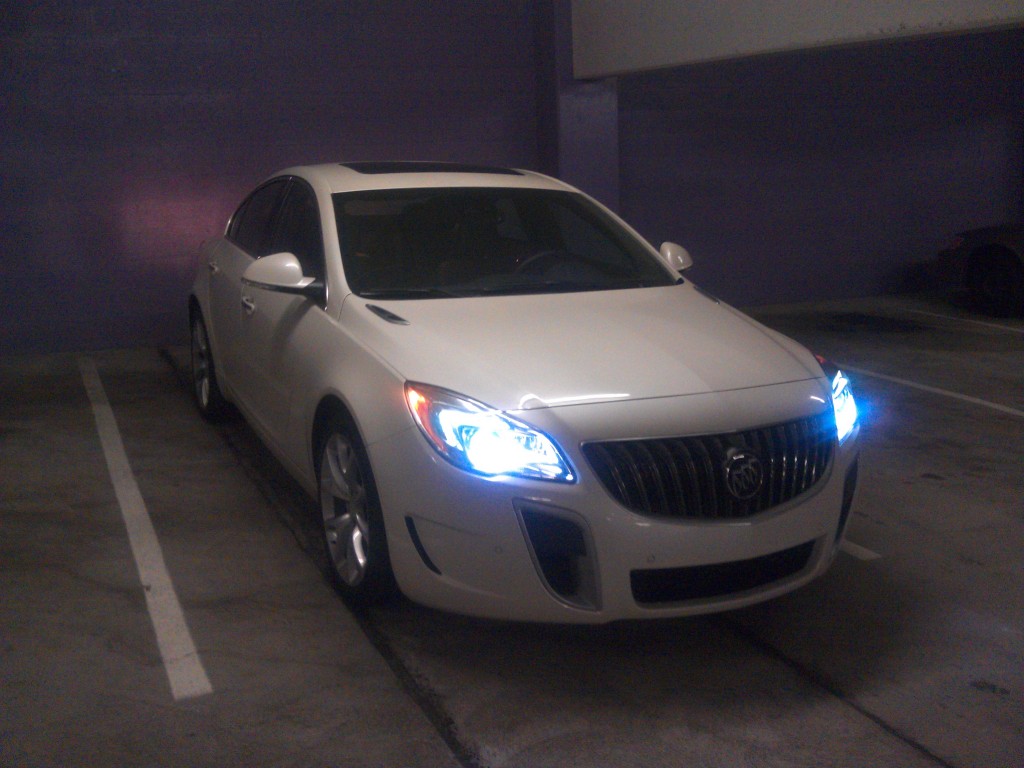 So I recently was able to test the 2014 Regal GS with AWD and fell in love with this sedan all over again. This time the car featured the 6-speed automatic transmission and it was surprisingly good at keeping the car in the right cog for spirited driving and played nice with the AWD system. I drove through the worst LA "winter" storm in years, and the car's AWD system is like a healthy shot of courage—the automotive equivalent of downing a Pabst tall boy—and lets you know the car will stay planted. I think the Regal GS is a great car and even at $46k the price is somewhat reasonable when considering a well equipped Audi A4 is close to that and nowhere near as fun to drive. I decided to do another round of "Word on the Tweets" to see what people are saying about the car. Buick seems to have ramped up the marketing effort for this car recently and more and more friends are discussing it.
officially the youngest person to own a buick lol but hey it's turbocharged. #regalgs http://t.co/BAUvC36M1n

— QP (@kyew_) August 23, 2013
Buick has been struggling to grab the younger buyer and with comments like this is shows that the performance model is doing its job to change the brand perception.
Brilliant commercial! "That's not a #Buick!" @Buick http://t.co/uf1YQWD5mP

— Chris Kaufman (@kaufchris) March 26, 2014
A great new commercial showing how different the brand has become with the current lineup. I saw several positive comments online regarding this spot.
Do you trust a #Buick #Regal with a GPS that is slower than the car?

— Michael C. Kersey (@dieselsporter) March 23, 2014
Several comments joking about a slow navigation system but at least it got their attention and most understood the emphasis on the speed of the car.