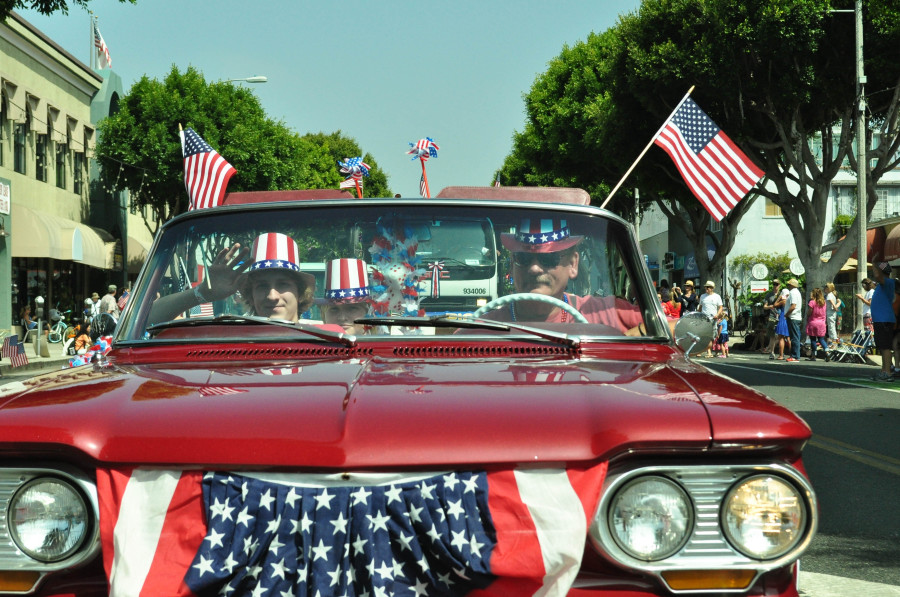 If there is one thing in which Los Angeles is consistent – it's making Holiday driving absolutely miserable. I once left the LAX area on the Wednesday afternoon before Thanksgiving to get to my parents 86 miles away in Lancaster. It took nearly 5 hours and there had to be at least several driving deaths from anxiety alone. This year the National Safety Council has predicted the highest accident and driving death rates since they began predicting numbers in 2008. A predicted total of 409 deaths and 49,500 injuries requiring medical attention to be exact.
To the American Public, we didn't defeat the English to simply wreck our car due to drinking too much of their Newcastle.  Buckle up and prepare yourselves for dodging fireworks that are shot by locals over the freeway and swerving to miss the flag flying off a pickup in front of you. Ring up Uber or have a designated Patriot drive you around while celebrating your freedoms. In conclusion, we must all remember the wise words of Bill Pullman from the movie Independence Day :
We're fighting for our right to live, to exist.
And should we win the day, the 4th of July will no longer be known as an American holiday, but as the day when the world declared in one voice:
"We will not go quietly into the night!
We will not vanish without a fight!
We're going to live on!
We're going to survive!"
Today, we celebrate our Independence Day!
More sound advice from the full Press Release:
Itasca, IL –The National Safety Council estimates 409 deaths and 49,500 injuries requiring medical attention will occur on our nation's roadways this Fourth of July holiday weekend. This is the highest predicted number the Council has released for a three-day Independence Day holiday since 2008. The holiday period falls on a weekend –from 6 p.m., Thursday, July 2 to 11:59 p.m., Sunday, July 5–and summer weekends are especially deadly. Six of the 10 deadliest nights of 2013 were Saturday nights in the summer. "Drivers always need to be vigilant, but this weekend, focus on the safety of your family," said Deborah A.P. Hersman, president and CEO of the National Safety Council."A few precautions can help ensure a memorable weekend. Spending the holiday with family is preferable to spending time in the ER."NSC recommends the following tips for traveling safely this holiday:
Buckle up. The Council estimates 155 lives will be saved during this period because seat belts are worn. An additional 99 lives could be saved if all buckled up.
Reduce your speed. More speeding-related fatalities occur during the summer months than any other time of year.
Refrain from using cell phones–hands-free or handheld –when driving. Drivers talking on cell phones are up to four times as likely to crash.
Place children in age-appropriate safety seats. Child restraints saved an estimated 284 lives in 2012 among children younger than 5.
Don't drink and drive. If you do drink, designate a non-drinking driver or take an alternative form of transportation.
Stay engaged with your teens' driving habits. An NSC survey found many parents are more inclined to loosen household driving rules during the summer.
Learn about your vehicle's safety systems and how to use them with the new online resource.