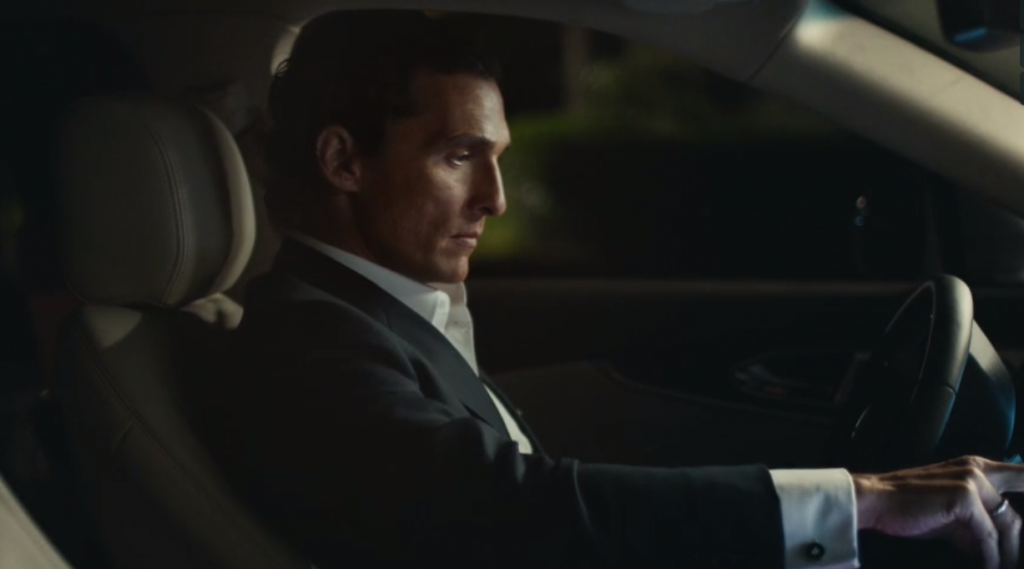 McConaughey and Lincoln are back again with a new set of ads for the all-new 2016 Lincoln MKX. The previous ads gained Lincoln a wave of attention after shows like SNL and Ellen parodied the spots and they spread across the internet. This time around Matt is fairly quiet and let's the smooth jazz do the talking for him. The overall theme of the commercials is #TheFeelingStays as "the MKX creates a feeling that sets the tone for a whole range of possibilities."
Welcome
This ad shows off the "Approach Detection With Welcome Mat" that lights up the interior and exterior of the Lincoln MKX and MKC as the driver approaches the vehicle.
Arrival
The 360 degree camera on the front of the 2016 MKX is featured to show the ability to see cross traffic ahead of you. Matt dials into some Miles Davis to show off the new Lincoln partnership with Revel audio that will be an optional feature on the MKX starting in 2016.
Winning Hand
The best spot of the group shows a game of cards juxtaposed against similar actions by the car. The piece ends showing a winning hand from McConaughey and cuts back to his trademark grin as he drives away. For those following along at home – this is meant to show the feeling of winning stays with him on the drive.
Make sure to subscribe to TheIgnitionBlog.com email list to hear more on the 2016 MKX.