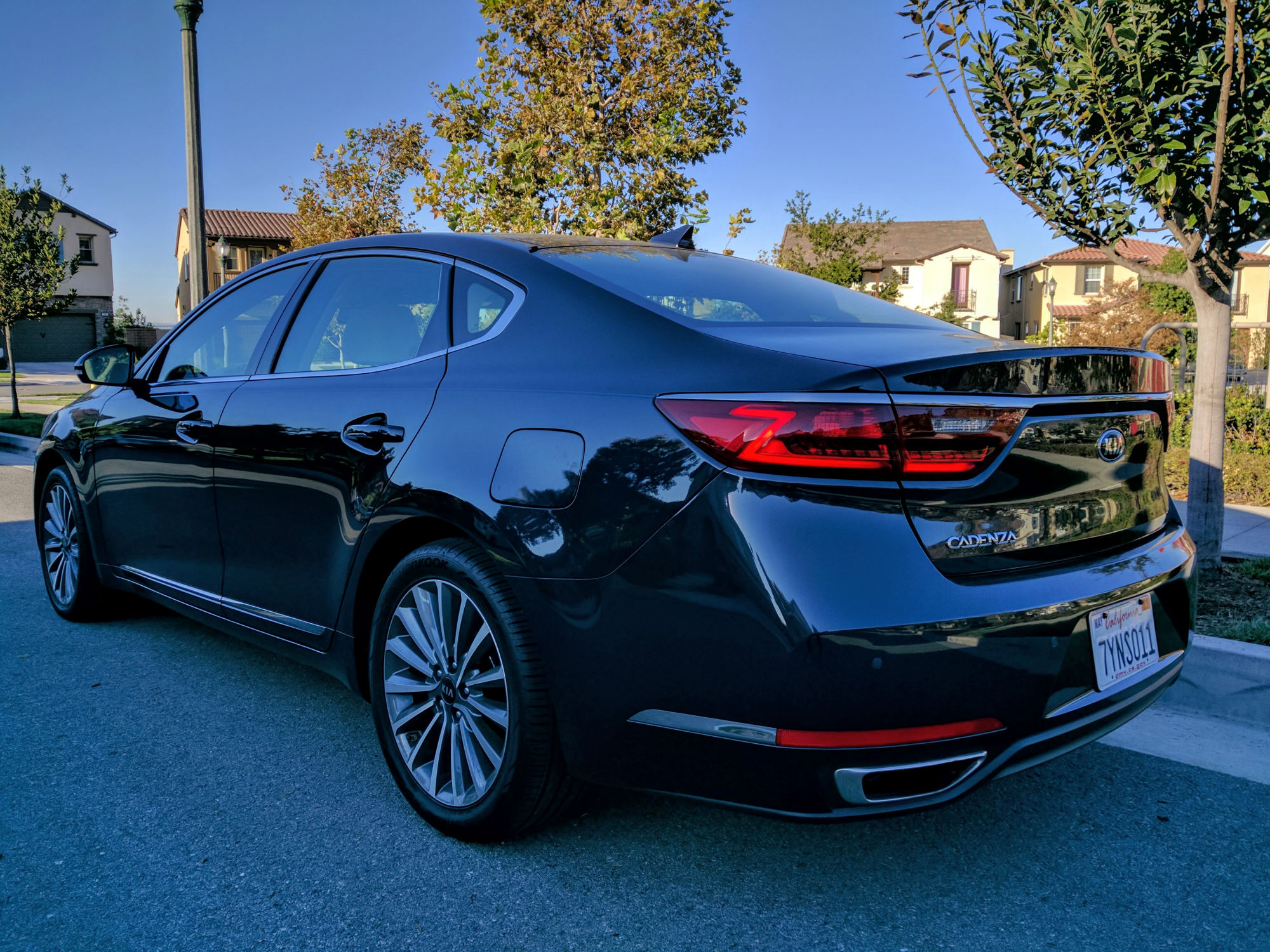 Let's be honest, many of you had no idea the Kia Cadenza even existed before reading this review. The lowly Cadenza came to the US market in 2013 and aimed to compete in the near-luxury segment with the likes of Buick. The Cadenza existed in the dark corners of the market for four years, with less than 30,000 sales in total – or what the Toyota Camry sold last month. Thankfully, this latest 2017 update adds some handsome styling to improve upon a rather mundane overall package. Now there is a lot more to appreciate about the Kia Cadenza and we wanted to look at several reasons that you may want to settle for this sleeper sedan.
Refined Styling
Sure, the Kia Cadenza won't stand out from the crowd and most people couldn't be bothered to turn their heads when it passed them on the highway. However, the Cadenza is the type of car that will make your friends and family stop, walk around your new car and give a mix of "Wow, this thing is a Kia?" or "This is actually a really handsome sedan." While the outgoing design was as awkward and unflattering as the Kia Amanti that it replaced, the 2017 Cadenza looks like a cross between a Kia Optima and Hyundai Genesis. LED headlights and taillights are a nice touch and the 18″ alloy wheels help give the Cadenza a luxurious stance. The style improvements extend to the interior as the Cadenza is trimmed in quality tan leather and only the finest plastic wood. Jokes aside, the blend of plastics and soft-touch materials is fantastic at a car in the low $30k price range.
The Bare Necessities
If there is one thing that the Kia brand does right in nearly every model in their lineup, it is covering the basic technological needs as standard equipment. The Cadenza Premium is equipped with steering wheel mounted controls for most major functions, dual-zone climate control, heated seats, rear-view camera, power adjustable driver's and passenger's seats, and push-button start. These may all seem mundane in 2017, but you would be surprised by how many automakers, including luxury automakers, that screw up these very basic functions. The 2017 Cadenza makes everything simple and doesn't ruin the driving experience with any unnecessary functions.
In the center of the dash, a new 7″ touchscreen is displayed with both Android Auto and Apple CarPlay smartphone integration. The system works well and offers technology that is won't arrive in many competitors for another one to two model years.
Overall, the 2017 Kia Cadenza may not offer the looks, technology, or driving feel to make it stand out from the competition. But what it does offer is all of the basics for a price that may make you settle for a sedan that excels at simply being a car.
Our Build