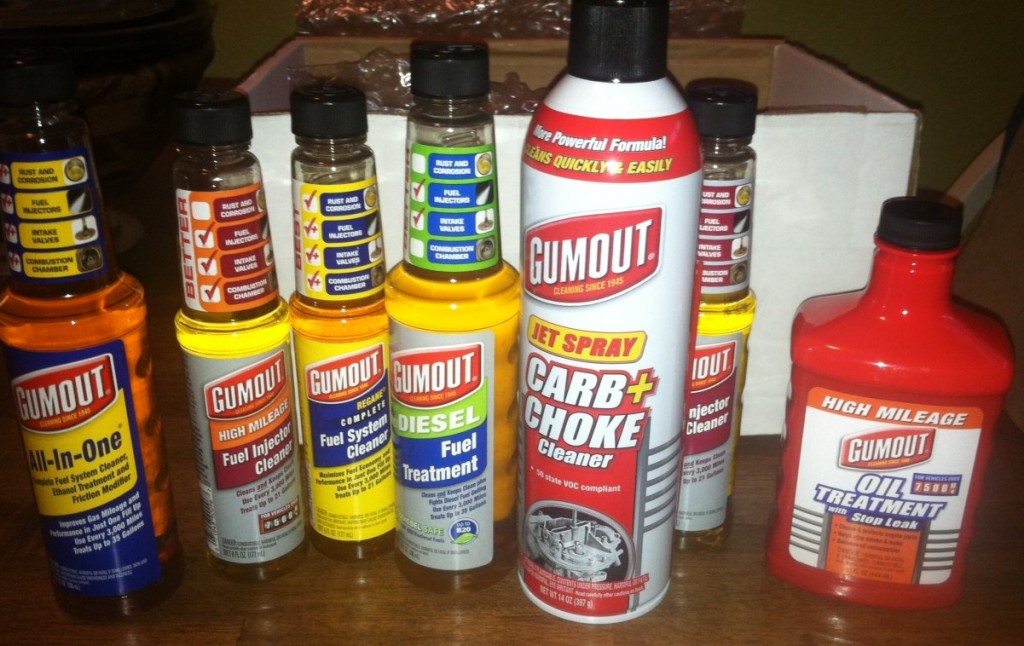 The folks at Gumout were kind enough to send a bit of a care package our way so that we could put some of their fuel additives and other assorted products to the test. I have been a frequent users of their products in the past and I can still remember going to purchase my 1980 Dodge Omni that had been sitting for 5+ years behind a small house in West Covina, CA. The engine had not been turned over in nearly a year and I ran to local store and grabbed a can of Gumout's Jetspray Carb and Choke cleaner and gave it a few sprays in the intake to try and give the old car something to ignite. Sure enough it sprung to live within a few minutes and helped several times over the years I had the car to keep the fuel system clean and remove deposits in the carburetor.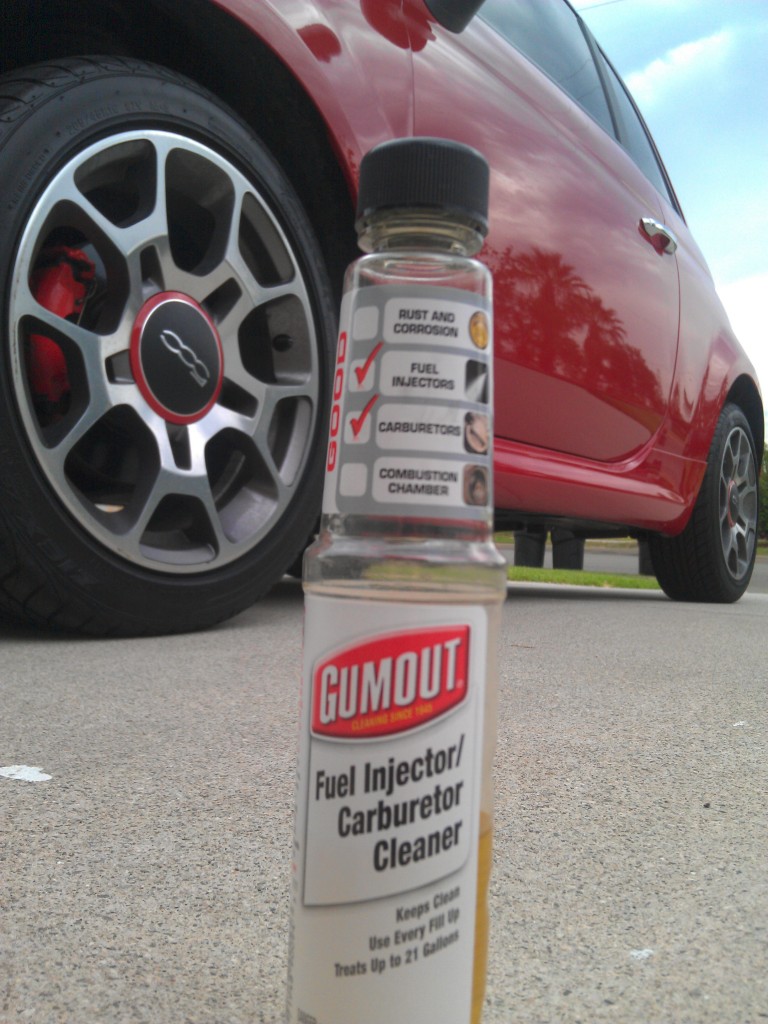 While my 2012 Fiat 500 Sport may be a newer car, the nearly 50k miles I have already put on the engine in brutal Los Angeles traffic has certainly taken some strain on the fuel system and the car was certainly willing to have some help cleaning out the fuel injectors with Gumout's Fuel Injector/ Carburetor Cleaner fuel additive. One bottle treats 24 gallons of fuel so my measly Fiat 10.5 gallon tank was able to use it for two tanks over the past week (yes over 600 miles in a just over a week, see 50k miles reference earlier). The fuel additive did seem to help some of the cold starts in the morning and seems to make for a better idle over time. At cruising speeds cleaner fuel injectors help to allow for easier flow and can lead to increased mileage over time as opposed to an older car in which you simply let deposits build inside the injectors and fuel system. Overall the Fiat seemed to enjoy the fuel system colonic and Gumout continues to be a great product to keep the inner workings of your engine void of the type of filth that ruins performance.
Gumout is looking for those of you that can never stop modifying your car! One lucky Motorhead will be given $2,500 to out with their latest automotive product. Click through the link below to describe your project and enter to win.