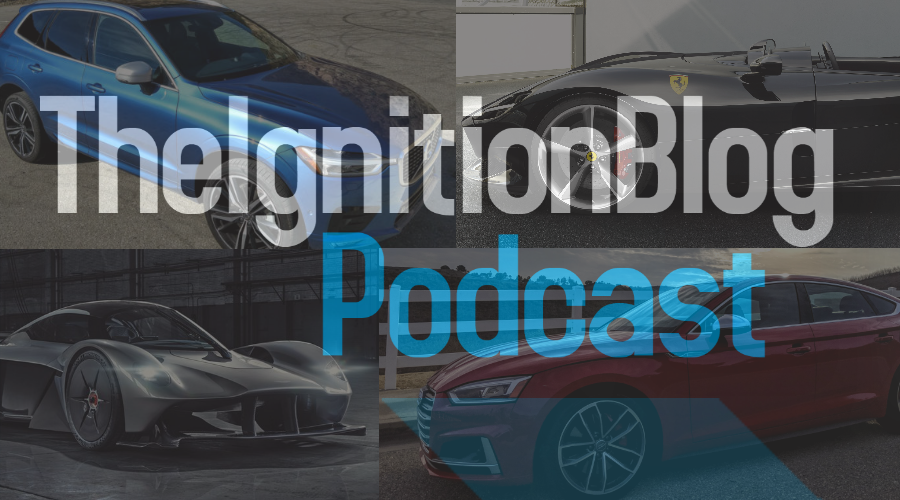 In this Episode:
Matt Dace and Nolan Browning reminisce on all the best, along with some of the worst, cars and SUVs from 2018. With auto show season in full swing, they also talk about the most anticipated vehicles you'll want to watch for in 2019!
2018 Audi A5 and S5 Sportback
The novelty of the new Audi A5's Sportback design helps it stand out from the crowd this year and make it a dark horse for our Car of the Year in 2018. The A4 and S5 offer a refined and luxurious ride, while still delivering effortless performance that simply gets the job done. The S5 is a world-class sprinter in a tuxedo, albeit a red tuxedo in the case of our tested. The cross-stitched seating is very premium and perfectly European.
The Sportback hatch allows for massive amounts of cargo space, not unlike a grown-up version of the Volkswagen Golf. Subtle features like the A5's ambient lighting and the Audi Virtual Cockpit help to dramatize the driving experience and make both the A5 and S5 more enjoyable to operate. Listen to more of our thoughts at 13:55.
Podcast: Play in new window | Download
Show Notes:
(01:12) 2018 Kia Stinger GT Review
(02:53) Kia Rondo Rally
(03:02) Kia Niro and Hyundai Ioniq
(03:34) Kia Niro PHEV Review
(05:09) Fiat 500e Drive
(05:50) Dud of the Year: 2018 Nissan Leaf – Suffered from a shorter range than most buyers had hoped for, ceded sales to the Chevrolet Bolt EV. Still a great ride, comfortable interior, and the promise of a longer-range Leaf in 2019.
(08:35) 2019 Hyundai Kona EV
(09:11) EV of the Year: Tesla Model 3
(09:54) Forbes: Tesla On Track To Become America's #1 Premium Automaker
(11:20) Tesla $7,500 Rebate Ending
(12:05) GM Fights for EV Tax Credit
(13:30) Chevrolet Bolt EV Was Made for Autocrossing
(13:55) Car of the Year: 2018 Audi A5 and S5 (see review above show notes)
(15:10) Audi S5 is for VW Golf owners that have grown up
(15:53) 2019 Audi RS5 Sportback
(17:32) 2019 Lexus RC F 10th Anniversary 
(18:40) RC F 10th Anniversary blue leather seats
(19:15) Radwoold LA at the Petersen Museum
(19:30) Lexus SC 400 at Radwood LA
(20:25) Luxury Flagship of the Year: 2019 Lexus LS
(24:00) Audi A8L Review
(24:47) 2018 Ferrari 812 Superfast
(26:45) Exotic of the Year: Ferrari Monza SP1 & SP2
(29:00) 2018 Volvo XC 60 Review
(30:00) 2018 Volvo XC 40 Compact Crossover
(31:42) SUV of the Year: 2018 Alfa Romeo Stelvio
(33:25) Luxury SUV of the Year: 2018 Lincoln Navigator
(34:45) Dud of the Year: The Cadillac brand
(37:17) 2018 GMC Acadia Review
(38:27) 2011 GMC Acadia Denali Review
(39:00) 2018 Range Rover Velar in Rosamond, CA
(40:05) Jaguar E-Pace Window Easter Egg
(42:25) 2020 Ford Bronco Teaser
(43:38) Mid Engine Corvette rumors
(45:44) Aston Martin Valkyrie and Mercedes-AMG ONE hypercars
(46:20) Future Valkrie owner, Kris Singh, @Lamborghiniks on IG 
(47:00) Audi e-Tron GT Concept
(48:20) 2020 Lincoln Aviator
(50:02) 2020 Toyota Supra 3.0L inline-6 noise teaser video
(51:10) 1994 Supra sells for $121,000 at auction